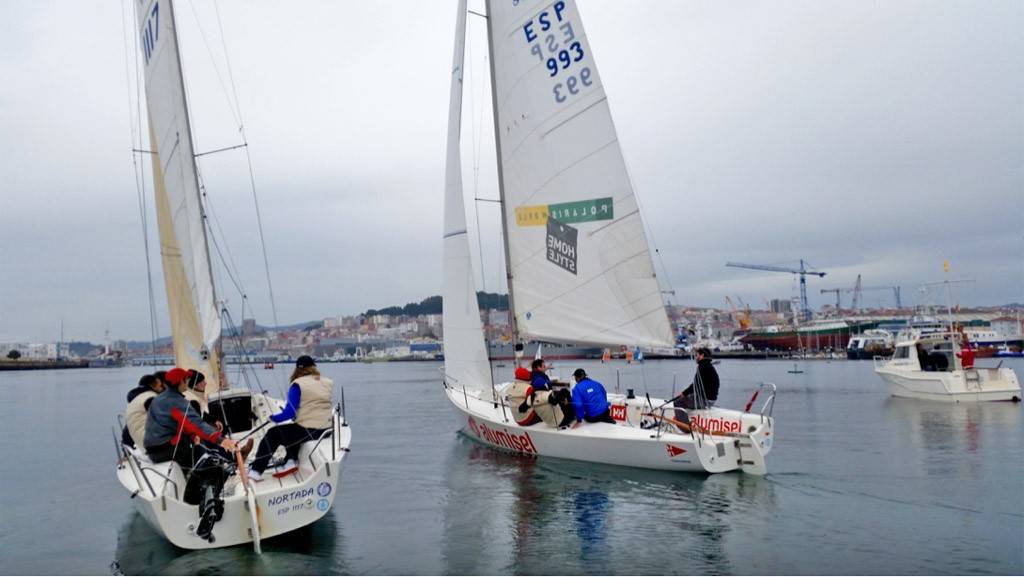 Galicia plays host throughout the year to many prestigious sailing events. Venerable institutions such as the Monte Real Yacht Club de Yates Bayona, Real Club Naútico Vigo and the Real Club Naútico Sanxenxo attract renowned yachtsmen and yachtswomen from all over the world.
On Sunday 18th October the Liceo Marítimo Bouzas was the setting for the Vigo Press Race 2015, the final date on the Semana Abanca sporting calendar with sponsorship from Hijos de Rivera Coporación (Estrella de Galicia).
More than fifty journalists from all over Spain converged on Vigo and were assigned to five J80 monotypes captained by the crême de la crême of the Spanish yachting fraternity.
Kicking off on Saturday night with a splendid dinner at Mesón Compostela and a hearty breakfast the following morning at the Liceo Marítimo Bouzas, the event finally got underway.
Although dogged by poor visibility, relentless drizzle and very little wind, the five vessels stoically battled it out till around 3.30pm when the reporters from the Atlántico newspaper on "Ferralemes", led by Iván Pérez Gándara were declared winners.
Runners up were Vigo Electrónico and La Voz de Galicia, captained by Nacho Bolívar on the "Naútico Cormorán". Last but not least on the podium was Onda Cero Radio on the "Luna Nueva" skippered by Juán Luís Tuero, a finalist on the II Route of Discovery race from Spain to the Dominican Republic in 1988.
Links:  LiceoBouzas, Naútico Cormorán, EstrellaGalicia