A Emoción dos Vinhos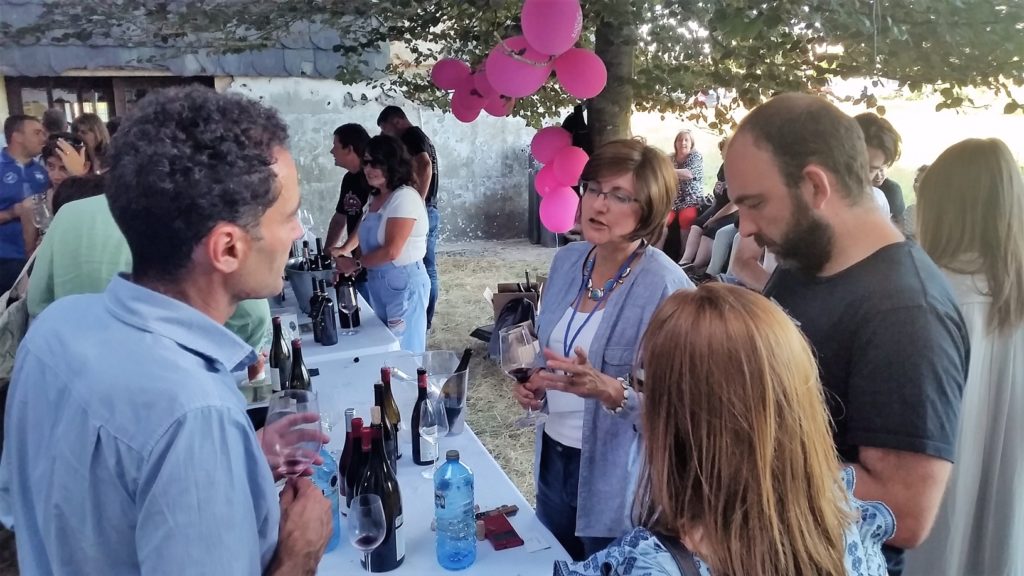 Travelling to the vigneron fair A Emoción dos Vinhos in Valença do Minho this summer was a real voyage of discovery on so many levels. The opportunity to meet so many 'wine whisperers' under one roof was just too good to miss. I tasted a great many superb wines over that weekend but those of English winemaker Charlotte Allen were to make a lasting impression. Swirling away with my glass, I thought to myself, well, Zamora province is most definitely located in the north west of the Iberian peninsula, why on earth have you overlooked the place till now?
Charlotte's story is a fascinating one. Her wine journey began at one of the UK's leading wine merchants Roy Richards where she spent six years not only working with, but also drinking the wines of some of the world's finest winemakers. A thirst for more vinous knowledge brought her to the Loire Valley and into invaluable contact with Nöel Pinguet at Domaine Huet, Vouvray. Her first harvest here, which she describes as similar to a biblical tale of revelation and suffering, was her sink or swim introduction to a whole new philosophy, that of biodynamic viticulture.
Other expertise acquiring stints in Italy, South Africa, the Southern Rhône and a French winemaking qualification further consolidated her already solid winemaking savvy. The years passed by and a chance meeting with a French colleague in Spain's Rueda region would, as she puts it, turn her life on its head. This particular acquaintance suggested she check out an area on the River Duero, very close to the border with Portugal, Arribes del Duero. She was blown away immediately by the rugged beauty of the landscape, the ancient vines and olive trees and soon set about acquiring land and in her words, a lovely old cellar.
Her first year in Arribes was extremely tough, with seemingly insurmountable obstacles such as the language, unfathomable bureaucracy, bloody-minded locals, misogynists and assorted charlatans. However, she ploughed on resolutely with her dream and thankfully prevailed. Since her first harvest in 2008 she's gone from strength to strength, making fuera de serie wines from weird and wonderful varietals known only to the Arribes area, such as the very rare juán garcía. I would doubt very much that she'd change the village of Fermoselle (Pop. 1.337) for anywhere in the world right now so the Alma Roja fans among us can rejoice in the fact, safe in the knowledge that she'll continue to hit us with great wines in the coming years. info@almaroja.com Tel: +34 691 916260
Pirita Tinto D.O. Arribes (juán garcía, rufete, bruñal, madrid tinta, tempranillo, bastardillo chico, bastardillo serrano, tinta jeromo, gajo arroba, verdejo colorado and others) Vinification: 9-24 months in new and used French oak barriques. Wild cherry red, purple tinged edge, lots of red berries, parma violets, strong balsamic notes, good mineral depth and well integrated acidity. A little closed at first but soon opens up soon after decanting.