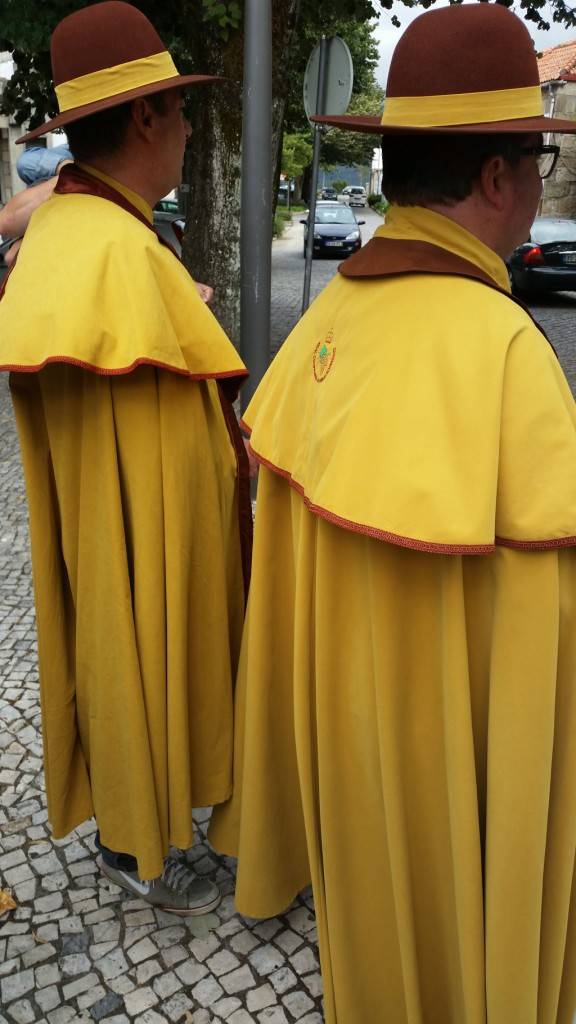 The River Miño/Minho has long attracted gourmands from all over Spain, mainly during the first quarter of the year for sea lamprey and elvers which are on their annual 'run' upstream at this time. One other migratory species that shows up on the gourmand's radar is the Allis Shad (Alosa Alosa).
The Allis Shad and its charmingly named cousin the Twait (Alosa Fallax) are now considered very rare in the British Isles where spawning populations are limited to the Tamar Estuary and the Solway Firth.
Though numbers in the northwest of the Iberian peninsula are in decline it is officially classified as LC (Least Concern). Strict cuotas exist for their capture and it's these fish that draw the faithful every year to restaurants on both the Portuguese and Spanish sides of the Miño/Minho.
It was to one of these culinary 'homages' that we headed last Friday, our hosts being the  gentlemen of the Real Cofraría do Vinho Alvarinho. Proceedings were kicked off at the Solar do Alvarinho in Melgaço with a tasting of local Alvarinhos and some excellent artesanal chouriço, ham and freshly baked cornbread. Delicious!
After that we set off for Restaurante Minho Verde where the Sável, to use its local name, is cut into thin steaks, lightly fried and served with lemon wedges. The head and tail is then used to make a rich stock which produces a spectacularly caldoso or watery rice. The wine was Alvarinho from the Melgaço-Monçao subzone of Vinho Verde and an ancestral, fruity and tart "multicaste" red poured into white porcelain bowls from stainless steel jugs. Portuguese hospitality is legendary and heartfelt. Obrigado amigos!
As regular visitors to Galicia we all love the baby sardines, baby horse mackerel, pimientos de padrón and the balmy, seemingly endless days that make summer so special here, but winter is also a fantastic time to visit. Apart from the innumerable culinary attractions, there'll be no hanging around for tables or having to activate a less desirable plan B because everywhere's heaving. What's not to like?