Sílice Viticultores
Sober, Ribeira Sacra, Galicia, Spain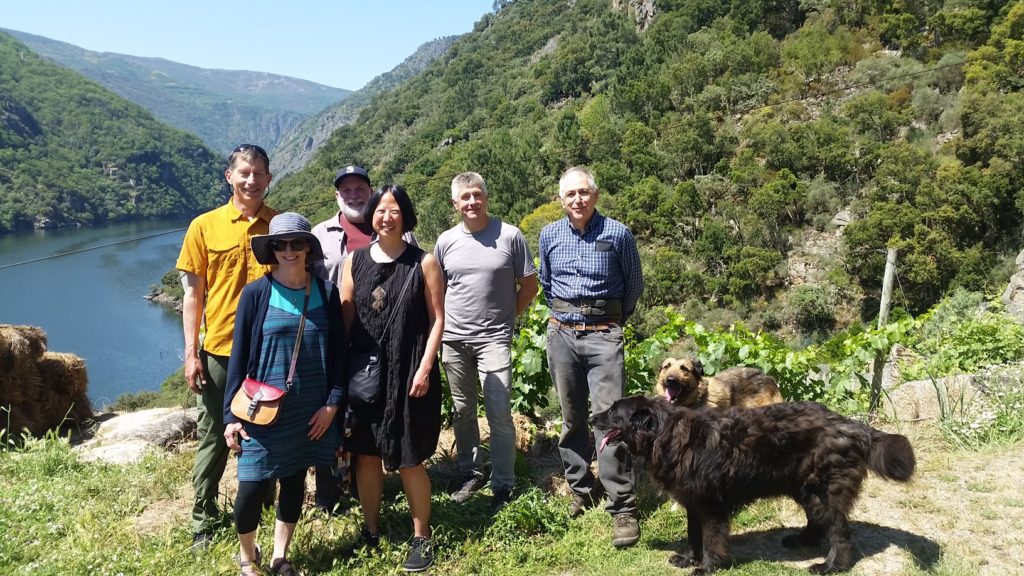 In a world (Galicia) where some establishments still insist on foisting heavily oaked rioja on you, it comes as a very pleasant surprise when more and more clued in bar and restaurant owners stock vigneron wines from the Ribeira Sacra, Valdeorras, Monterrei and Rías Baixas regions. An absolute favourite of mine in this category is SÍLICE. Brothers Juan and Carlos Rodriguez together with Priorat winemaker Fredi Torres presented their very first vintage in 2013 and have gone from strength to strength ever since. Their ouevre is sustainable viticulture with a scrupulous respect for the environment, making 100% artisanal wines from rare native varietals harvested from the vertigo inducing slopes of the wild, craggy River Sil Canyon. The wines are named after three very distinctive plots from which the grapes are sourced: Sílice, Sílice Finca Lobeiras, Sílice Finca Romeu, Sílice Finca Rosende and for the first time in 2016 Sílice Blanco. In their own words, SÍLICE is new wine project which involves pure emotion, outright passion and an exciting re-encounter with the origins of winemaking in the Amandi sub-region of Ribeira Sacra. They're not wrong.
 SILICE 2015:
Harvest: hand selected bunch by bunch in 15kg crates.
Varieties: 80% mencía 20% albarello, merenzao, garnacha tintorera and an unspecified white grape.
Vines: Cañón do Río Sil near Sober (Lugo) average age 60 years.
Soils: granitic, sandy with quartz and schist.
Yeasts: natural.
Vinification: 70% destemmed, 30% whole grape plus stems. Manual pressing, fermented with natural yeasts and malolactic fermentation. 9 months over lees in a 5,200l used wood foudre.
Alcohol: 12.5%
Volatile acid: 0.6g/l
Total acidity: 4.5g/l
Total SO2: 41mg/l
Production: 12,256 75cl bottles and 236 150cl magnums hand-bottled.
Another project which has recently seen the light is a noteworthy collaboration with top Sober winemaker Manuel Verao and traditional ceramics revivalist Elías González of Alfarería de Gundivós. The three wines, made under the umbrella of the D.O. Ribeira Sacra appellation, Ímbrice, Ámboa and Adobe pay a timely tribute to the rich archeological heritage of the Ribeira Sacra which dates back to Roman times. Using local clay, Elías lovingly recreates amphorae and storage pots (ámboa) for both olive oil and wine in very much the same way as the Romans used to over two thousand years ago. It is not entirely unusual to find roof tiles from Roman dwellings at the Sílice vineyards, something which amazes most vistors to the area. When you combine Sílice with all of the above and the possibility of a spin in a private catamaran on the Sil, cured ham and chorizo from Elías's father-in-law's matanza or home-slaughter, you have all the makings of a very memorable wine experience.
Contacts: