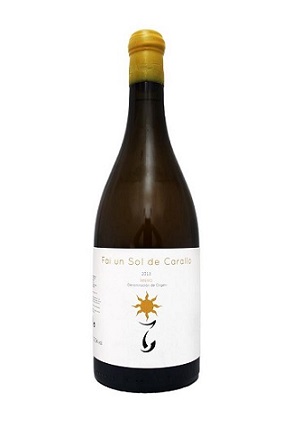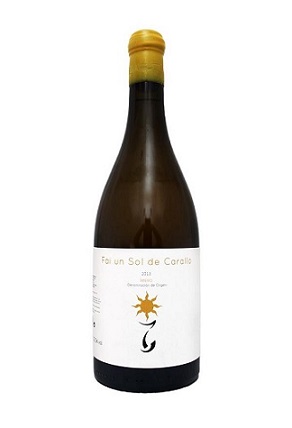 With a name that's guaranteed to raise a titter among Galician and Portuguese speakers, Fai un Sol de Carallo 2013 is the latest high end D.O. Ribeiro to seduce punctilious palates across the Atlantic, achieving an impressive 93 points in Robert Parker's Wine Advocate.
Galicia, in Spain's verdant misty north west is definitely not the scorching Spain conjured up in most people's minds, so when there's a heatwave the locals will say Fai un sol de carallo! Sol means sun and carallo is the male reproductive organ. We'll leave the rest to your imagination.
Fai un Sol de Carallo, made by Marcial Pita and Felicisimo Pereira, is a joyous blend of local varieties Treixadura, Albariño and Godello, sourced from vines planted way back in 1892. The eight month fermentation and ageing process takes place in a new 500L barrel imported from Burgundy, after which the wine is then bottled and left to 'sleep' and refine itself until it's ready to go on the market.
Due to an extremely limited production run of only 640 bottles, sales have been restricted to exclusive importers, distributors and members of the Amigos de El Paraguas wine club. At 60-70€ a bottle it's by no means cheap, so if you do manage to get your hands on this 'Atlantic Ambassador of Spanish white wines', please let us know on Twitter @MacMaghnusa1960 #northwestiberiawinetours #faiunsoldecarallo
Further information: info@bodegaselparaguas.com
www.bodegaselparaguas.com